Dr. Harris Levine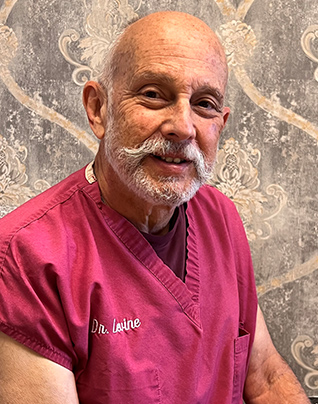 Dr. Levine received his Bachelor of Science in Dentistry and Doctor of Dental Surgery degrees from the University of Illinois in Chicago, where he also taught Oral Anatomy and Oral Biology.
Dr. Levine is proficient in all aspects of family practice especially cosmetic and reconstructive dentistry. He has over 30 years of experience in placing Lumineers® porcelain laminates. He is a practitioner of and has been an instructor for the Equipoise® Partial denture Technique.
Dr. Levine has always been active in his community. He had been a member of the Fort Lee, NJ Board of Health for 30 years and its president for 27 years. He had performed oral cancer screenings every year at Fort Lee's annual Health Fair. Dr. Levine was one of the original executive board members of the New Jersey Local Boards of Health Association and was its vice president for many years. Through his association with this group and his membership in the New Jersey Breathes Organization he helped to bring anti-smoking legislation through the Clean Indoor Act to the New Jersey Legislature where it became the law of the state.