Hygienists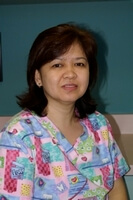 Elsa Angeles
Hello! I'm Elsa, your Hygienist with Dr. Rosen's dental health care Team. I am proud to have been part of this dental group for 28 years.
When it comes to good oral health and preventative care, I make certain that you stay on track with your routine prophylaxis, your recommended periodontal sealing, your root planning, and scheduled perio recalls. I will be happy to help keep your smile healthy!
---
Corie Frontella, RDH,BS
West Los Angeles College, Dental Hygiene, Magna Cum Lade. California State University Los Angeles, Bachelor of Science Health Science-Oral Health. Active member of the California Dental Hygiene Association. Licensed and Highly skilled in providing all levels of periodontal therapy and anesthesia.
Native Californian who loves nature/mountains, animals, (LOVE Cats), snowboarding, hiking, MLB/SF GIANTS Corie is a very dedicated dental hygienist who only gives the best care to her patients and feels rewarded when seeing her patients reach optimal oral health.
---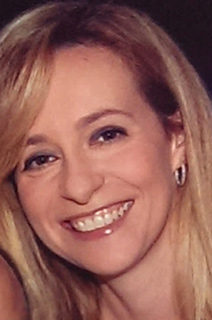 Elina Lyando
Hello, my name is Elina and I am a dental hygienist. I graduated from NYU Dental Hygiene program in 2001. I have been working as a dental hygienist in a private practices ever since and I love what I do. Taking care of my patients and helping patients to make a connection between their mouth and overall health is the most important part of my job. I am an active member of American and Californian dental hygiene associations. l always continue to learn and evolve in my field.
On a more personal note, I was born and grew up in a former country of USSR, Ukraine. After many years of refusals my parents and my siblings finally received a political asylum from United States. We moved to United States and eventually settled in Woodland Hills. My family and I love to travel, go to concerts, spending lots of time with family and friends. On weekends we are usually at one of my son's soccer games. Hope to meet you at our dental office and help you to optimize your dental wellness to the best possible health.
---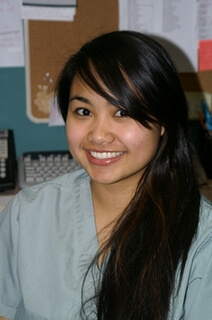 Paula Pena
Hello! I'm Paula, your friendly, gentle, and smiling hygienist! I started working in the dental office in 2004 as a filing clerk. In 2008, I became an x-ray technician and treatment coordinator. My desire to help patients grew, so I attended West Coast University and received my Bachelor of Science Degree in Dental Hygiene. I have also been an active member with the California Dental Hygiene Association.
When I'm not cleaning teeth, I'm running around with three little children. My husband and I look forward to taking them outside, teaching them new things, and guiding them through their growing pains! We enjoy traveling to new places, camping, and sunshine!
I look forward to helping and educating patients reach optimum oral health! I hope to be an advocate for patients by listening to their needs, advising them on disease management, and walking alongside their path to cultivate good habits!
---
---
Parvaneh Regouah
Hi, my name is Parvaneh Refouah(Pari). I came to the US 22 years ago and since then, I have been working in dental offices! In the last 11 years, I enjoy helping my patients as a Dental Hygienist. I have a BA in English Translation, a BS In Dental Hygiene & a Master in French Literature.
---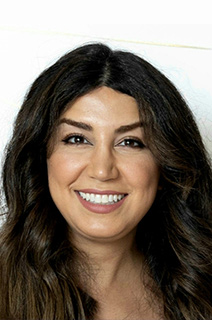 Mahshid Shahinfar
I am Mahshid, registered dental hygienist. I graduated from dental hygiene program at Oxnard Colllege. I'm patient-focused driven to provide a personal experience along with the highest quality of care possible.
I really enjoy building relationship with my patients and educating them on the importance of their overall oral health. I have extensive experience and advanced training in local anesthesia and laser therapy. I am excited to have a career that I love and grateful to be working with such an amazing team at Classic Dentistry Inc.