Hygienists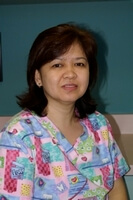 Elsa Angeles
Hello! I'm Elsa, your Hygienist with Dr. Rosen's dental health care Team. I am proud to have been part of this dental group for 28 years.
When it comes to good oral health and preventative care, I make certain that you stay on track with your routine prophylaxis, your recommended periodontal sealing, your root planning, and scheduled perio recalls. I will be happy to help keep your smile healthy!
---
Corie Frontella, RDH,BS
West Los Angeles College, Dental Hygiene, Magna Cum Lade. California State University Los Angeles, Bachelor of Science Health Science-Oral Health. Active member of the California Dental Hygiene Association. Licensed and Highly skilled in providing all levels of periodontal therapy and anesthesia.
Native Californian who loves nature/mountains, animals, (LOVE Cats), snowboarding, hiking, MLB/SF GIANTS Corie is a very dedicated dental hygienist who only gives the best care to her patients and feels rewarded when seeing her patients reach optimal oral health.
---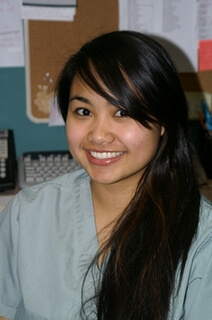 ---